Former US President Jimmy Carter, aged 98, has chosen to forego further medical treatment and spend his remaining time at home with his family while receiving hospice care. This decision follows recent hospitalizations. The Carter Center expressed support for his choice and requested privacy.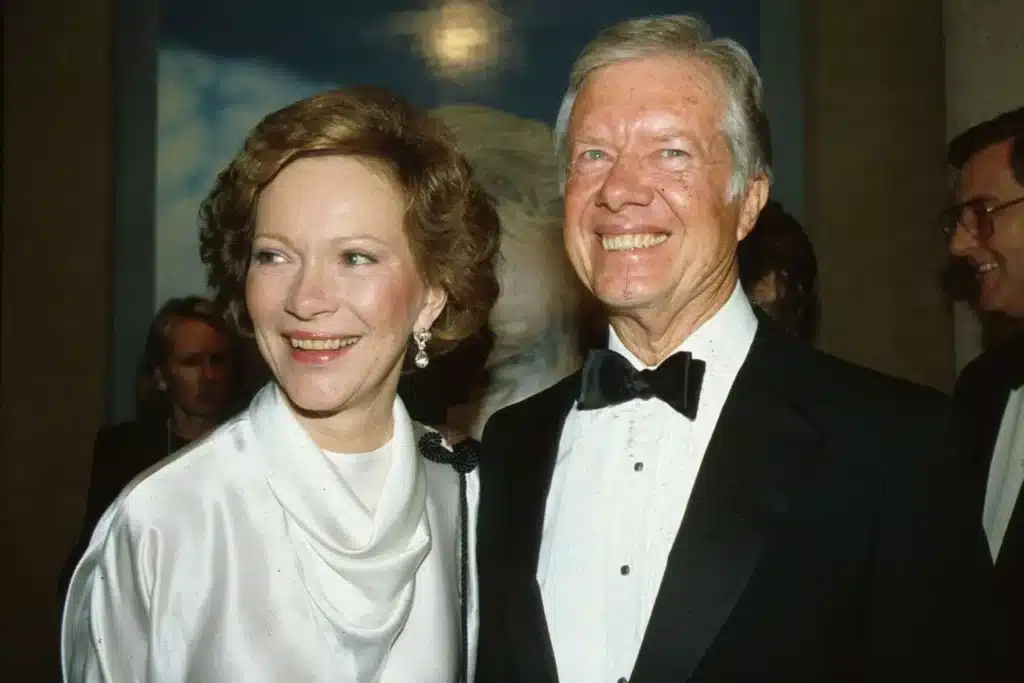 Jimmy Carter served as the 39th President of the United States from 1977 to 1981 and became the longest-serving US President in history, surpassing President George H.W. Bush.
Carter, alongside his wife Rosalynn, founded the Carter Center in 1982, focusing on humanitarian efforts. Despite his short time in office, Carter's legacy is marked by his dedication to helping people in the US and abroad.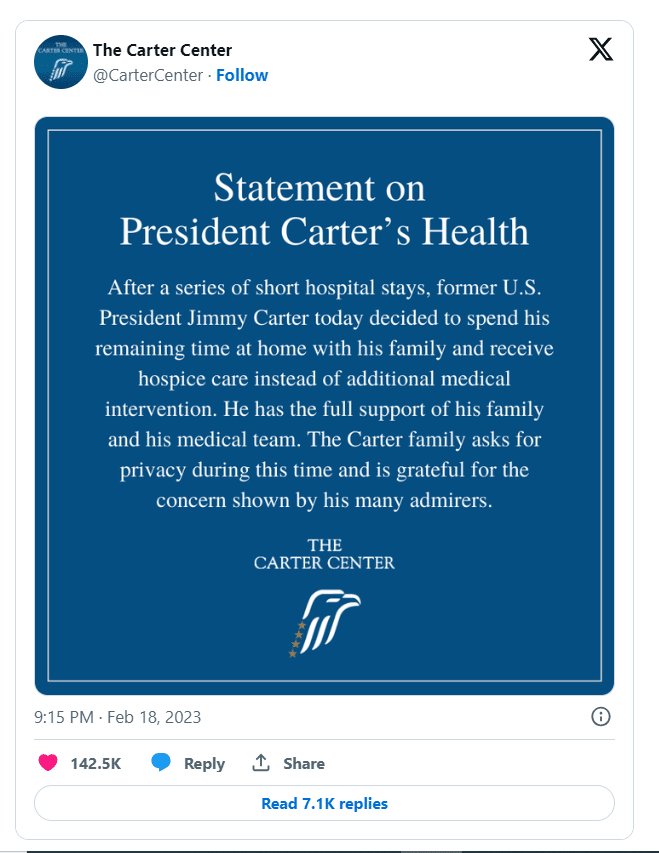 This announcement reflects a significant moment in the life of a former president who has left a lasting impact on his nation and the world through his commitment to humanitarian causes.