High school talent shows are a perfect way for many kids to show off their skills. Although they may feel a bit shy performing in front of the whole school, it's still one of the best ways to become famous among the peers.
Brett Nichols is a young boy who stunned his classmates, his teachers, and the rest of the people who got to see him rock the stage by dancing to late Michael Jackson's song "Billy Jean." It's crazy how a teenager can recreate the iconic moves so true. Brett, as "The King of Pop" himself, defies gravity.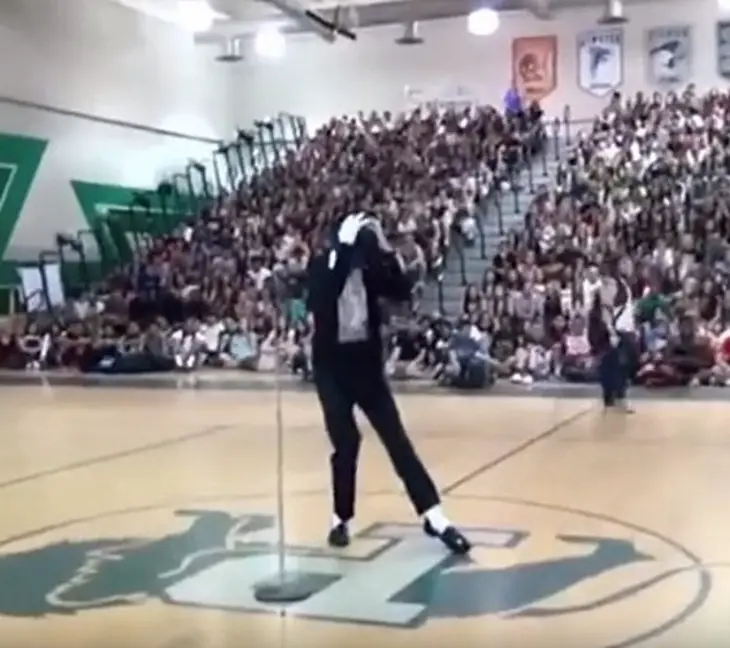 The impressive choreography makes the crowd go frenzy over the incredible dance moves. They can't stop cheering as young Brett takes the stage. The way he is dressed, the black suit, a black hat, white shirt and white socks, makes the whole performance even stronger. This young man dances to the beat of the music and embodies Michael Jackson.
It's very stunning how he does the routine with such ease, and looks as though he's not touching the floor, but flies. People will assume he's done this a million times before. That's how great he is.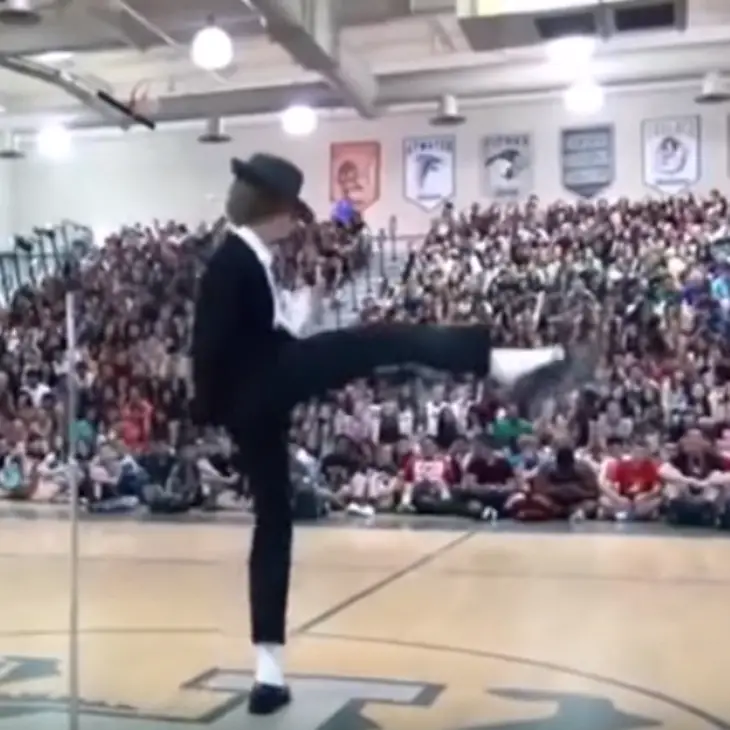 The video of Brett's crazy dancing skills has been viewed by millions of people who agree that the moonwalk he breaks out into is not something we see every day. It doesn't only take talent to nail those moves, but courage as well.
Needless to say, Brett won the first place and got himself a bunch of followers and fans. He's definitely going to be the most famous guy at school.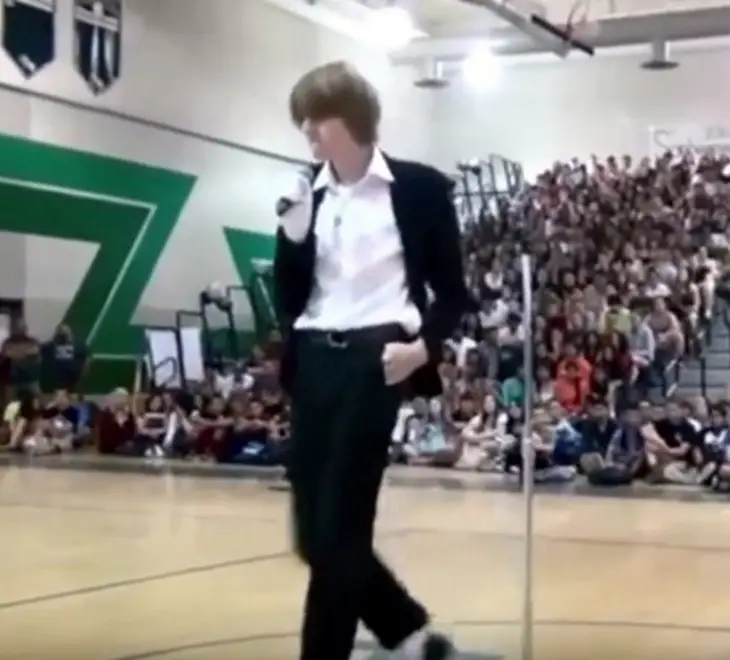 This initial performance at Pitman High School in Turlock, California, allowed Brett to continue sharing his talent when he made an appearance on NBC, CNN and ABC News' The View. He has also traveled with Michael Jackson cover bands.
It's really touching how Michael Jackson's presence could be felt because of his songs and people like Brett who find inspiration in his work even though he is not physically present among us.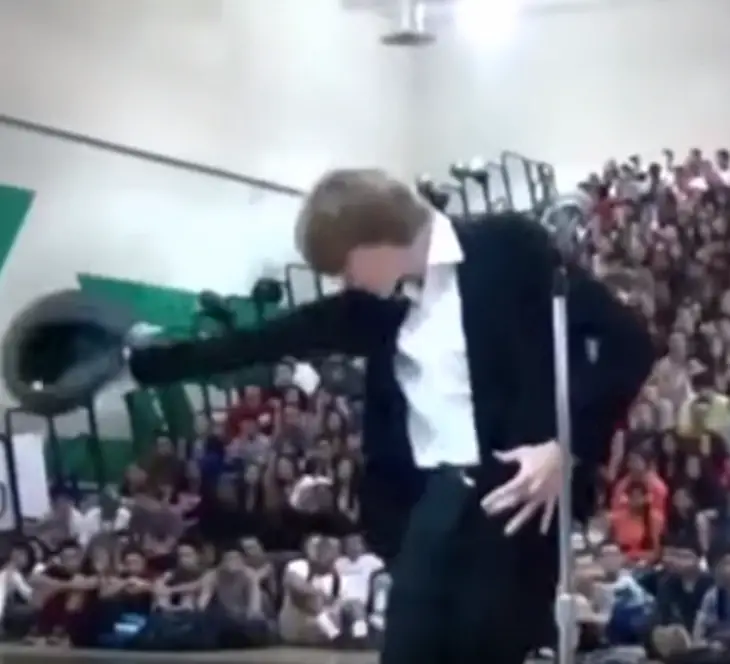 This young boy will definitely leave you in awe as you see his mind-boggling performance in the video below. Pulling off such moves requires out-of-this-world dancing talent.